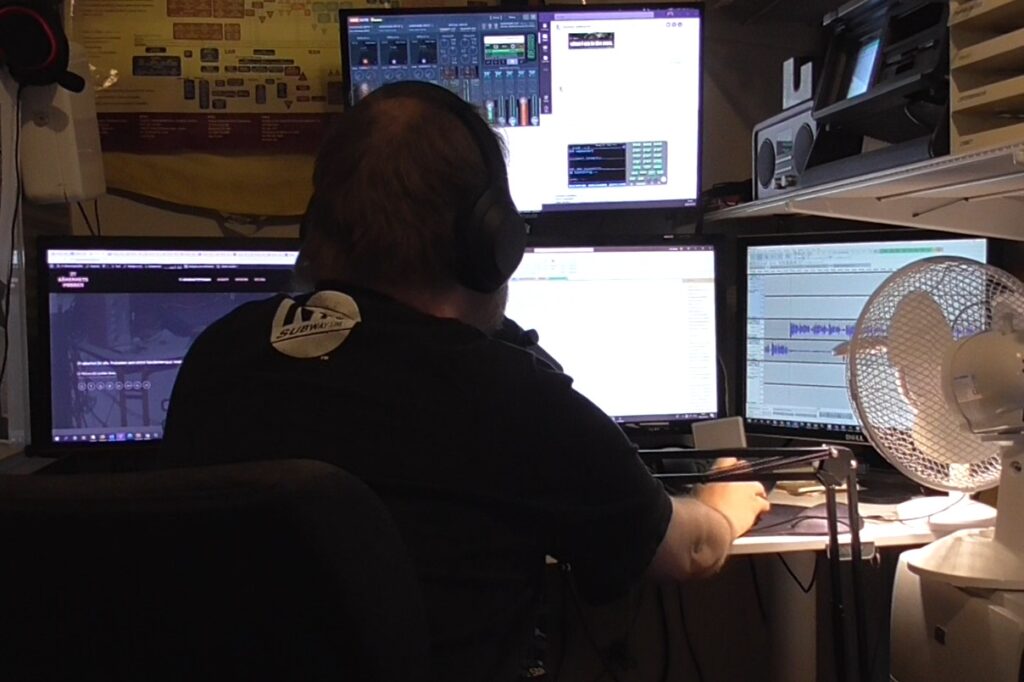 The drink you can do while broadcasting. Just don't drink it near the mixing console.
Ingredients
7UP (Sodastreamer or normal)
Tonic water (Schweppes)
Concentrated lemon (liquid)
Get a big glas! No alcohol, so just go nuts. Fill it to one quarter with 7UP. Fill three quarters with Tonic water. Add so much lemon, that it gets that "sting", but doesn't go sour.
Ice cubes can be added if you like, but then reduce the amount of tonic water somewhat.