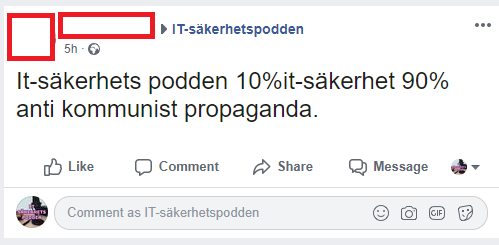 "IT-säkerhetspodden 10% it-security 90% anti communist propaganda."
IT-säkerhetspodden is my Swedish IT-security podcast and today we covered Russian hacking and Russia. This was a comment we received today. That's it, I'm breaking out the champagne.
I wish to say that I'm also against nationalsocialism, fascism and any political system that repress people.